Back to news
Anges Québec launches the "Women Who Dare" initiative
Women Who Dare
A new initiative aimed at increasing male-female diversity within the largest network of angel investors in Canada.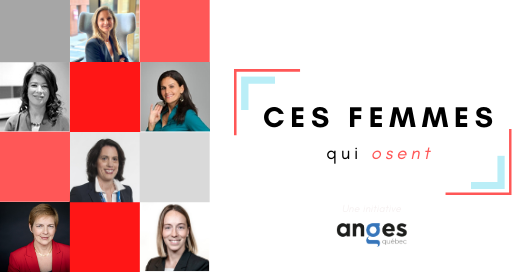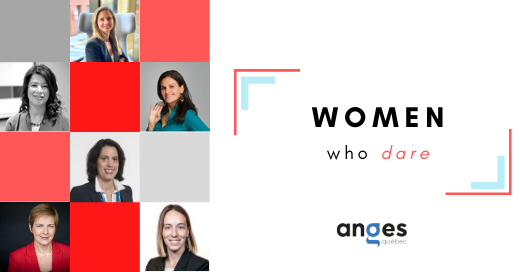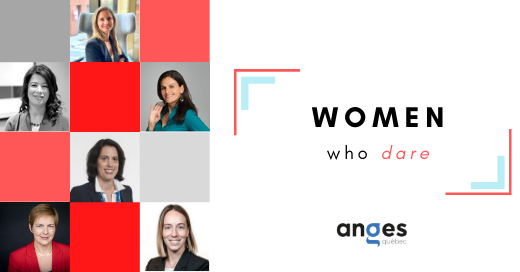 #WomenWhoDare
Did you know that in Canada, only 15.2% of partners in investment firms are women? That the latter represent only 11.8% of the managing partners?
The trend is similar within Anges Québec, where female investors represent approximately 17% of the membership.
Thanks to its most recent #WomenWhoDare initiative, Anges Québec is challenging itself to reach 22% of women within its membership by March 2022.
Why is greater male-female diversity among angel investors important?
A greater diversity of points of views among investors is key to reaching a greater diversity of businesses that access venture capital, especially more businesses led by women.
Angel investors are the gateway to venture capital for many innovative entrepreneurs. If we act on their diversification, we can influence the pipeline of the rest of the investment chain.
What is the objective of the Women Who Dare initiative?
Our goal is to inspire female entrepreneurs and leaders, who possess a strong interest in technology, innovation and have the desire to invest time and capital in Québec startups with high growth potential, to take the plunge and become angel investors.
In order to promote this initiative, we will highlight, during the month of March, inspiring female entrepreneurs and female angel investors through a series of interviews.
>> Discover our first interview with Anouk Robillard, angel investor, and Sarah Jenna, co-founder and CEO of MIMS.
>> Discover our second interview with Chantal Goffoz Thieblin, angel investor and Chrissy Durcak, Founder and CEO of Dispatch Coffee.
>> Discover our third and last interview with Jacqueline Khayat, angel investor and Marina Massingham, CEO of Aifred Health.
Does this profile suit you?