Back to news
MYSEAT MEDIA SIGNS INTERNATIONALLY KNOWN R&B ARTIST MILA J
Montreal, October 30, 2018 – MySeat Media, an innovative fan engagement platform cofounded by a long-time member of Anges Québec, Steven Shelton, signs internationally known R&B artist Mila J.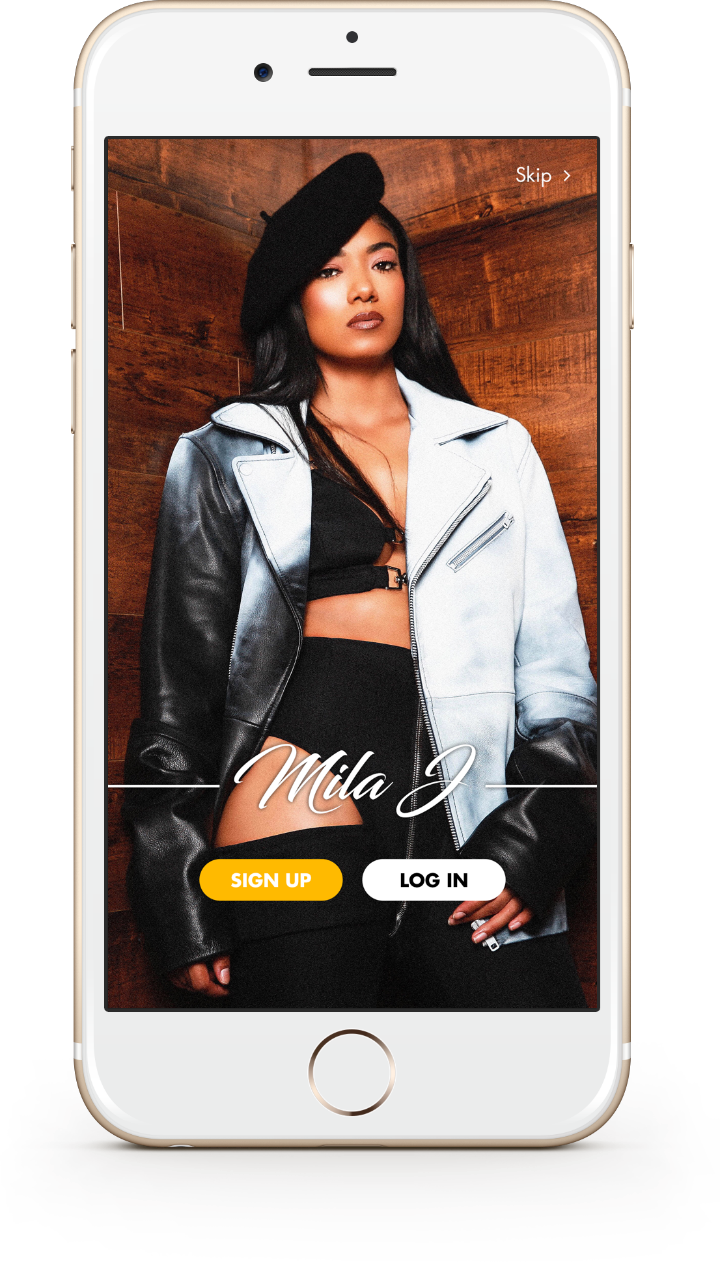 Mila J (real name Jamila Akiko Aba Chilomb), is a California-born singer, songwriter, dancer and rapper who has now reached the one-million mark in regards to Instagram followers.  Signed to MoTown from 2013 to 2017, she released two albums ( EPs ) while with the label.  At the end of 2017, she emancipated herself and became an independent artist in order to start working on her studio album.
She recently launched her own official app via MySeat, a white-label fan engagement platform which offers musicians, athletes and celebrities the opportunity to engage with their fans on a deeper level.   Available on Google Play and Apple Store,  MySeat provides musicians a fully integrated solution to give their fans access to exclusive content, stream music, buy merchandise and show tickets, amongst many other features.  In fact, the firm plans on launching, in the upcoming months, a feature allowing fans to stream live concerts of their favorite artists.
"We are priviledged to have Mila J join MySeat.  It will be a great opportunity for our team to show our creativity and our skills in terms of what we can do with our technology, but also in terms of creating a new way for fans to experience the artists they love" shared Steven Shelton, President & CEO of MySeat Media.
MySeat is also a way for artists to generate new revenue streams. Through the app, artists can offer membership subscriptions to their most loyal fans which offers member exclusive content, such as behind-the-scenes footage, discounted VIP tickets as well as pre-released songs and videos, amongst other privileges.
Samuel Jean, CEO of Family Business Enterprises, a boutique music production company based in LA had this to say, "We've dropped a new album every month since the beginning of the year and intend to continue dropping an new EP each month up to December, portraying Mila J's broken relationship story in each EP.  We are also planning a 2019 tour to bring her story and music to her fans.  This is a divergent business model in music and has probably never been done before."
Sam goes on to say : "We saw this as a unique opportunity to partner with MySeat Media to create Mila J's official app where we can engage her rapidly growing fan base with an exclusive mix of free and premium paid content. Not only can her fans around the world get behind the music content as we're producing each EP, they will also be able to join her on tour with exclusive live streaming.  This is a very exciting time with a promising new business model for independent artist to create new revenue streams."
About Family Business Enterprises
The Family Business Enterprises is a boutique music production company based in Los Angeles, California. It was founded by Platinum-selling song writer Samuel "Sam Hook" Jean.
About MySeat Media
Founded in 2011, MySeat Media Inc. is a Montreal-based firm specializing in mobile technology development aimed at the sports and entertainment industry to enhance the overall fan experience. The company also offers fan engagement data analytics, consulting services to sports teams, artists, promoters and festivals around the world to help them develop their fan engagement strategy. The company was co-founded by Normand Pigeon, Che Hodgins and Steven D. Shelton. www.myseat.com