Back to news
LynX Inspection ready to hit the Industry 4.0 market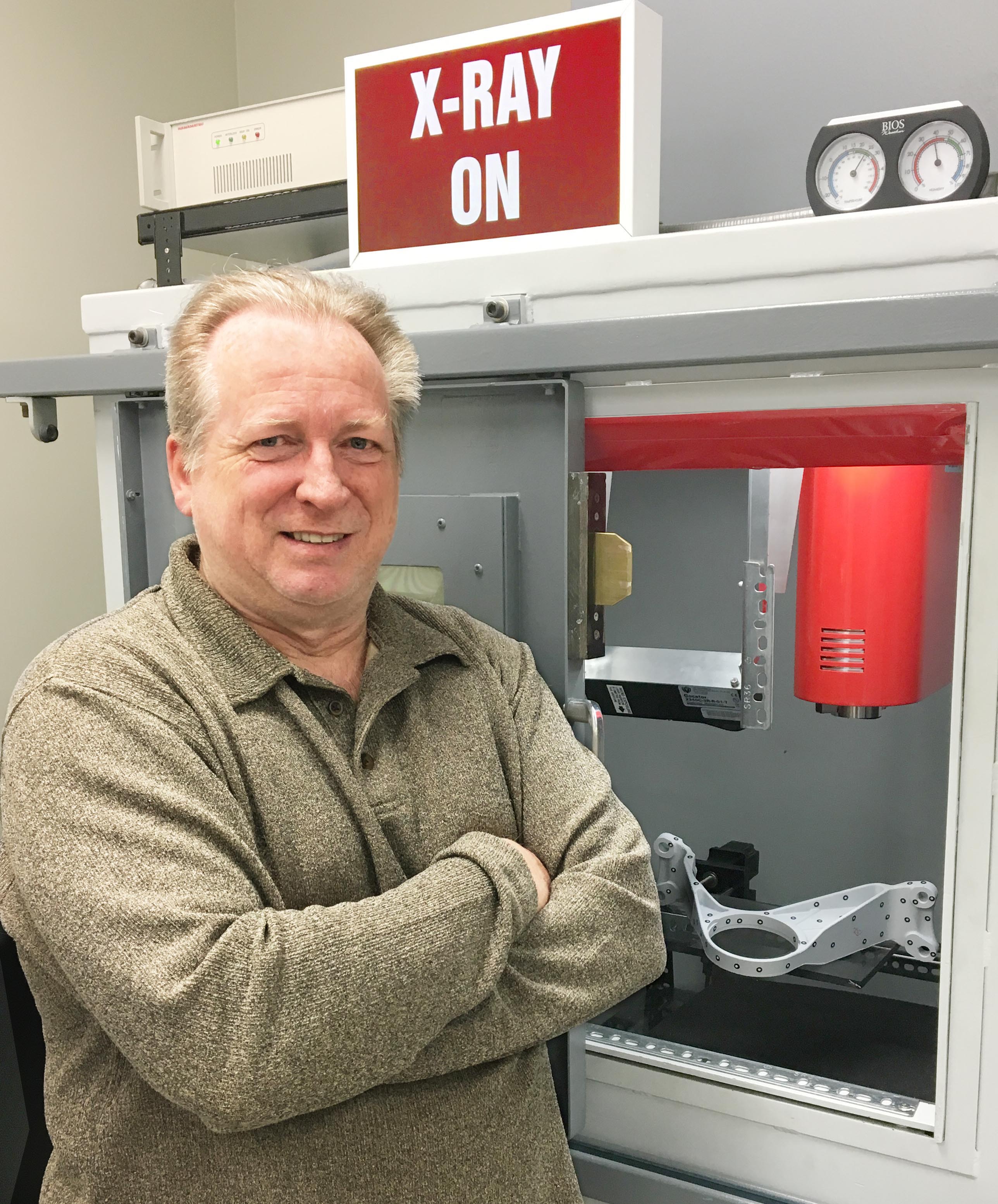 QUÉBEC CITY, DECEMBER 19, 2018 – LynX Inspection, a company that offers innovative inspection solutions for the industrial sector, is proud to have successfully completed its first round of financing. Over $1 million was raised thanks to the support of Anges Québec's members, its sidecar investment fund Anges Québec Capital, Fonds Innovexport and ACET Capital.
"This first round of financing is an important step in the company's development, letting us move from R&D to the market," said Luc Perron, President and CEO of LynX Inspection. "This capital is the stepping stone we need to prove ourselves by meeting the expectations of our first clients. We'll also get our name out there on the international stage."
By combining three-dimensional analysis and X-ray imaging, LynX Inspection can analyze the internal and external structure of precision parts and detect defects much more quickly and at a significantly lower cost than tomography. The main applications are for moulded and engineered parts and components produced through additive manufacturing.
A fast and cost-effective technology
Target markets: automotive, aerospace, defence

Size of pieces: 2 to 40 cm

Cost of inspection: 5 to 10 times less expensive than traditional radiographic solutions

Scanning, detection and imaging in under 5 minutes

Results of 3D inspection 10 to 20 times faster than tomography

Automation allows for a less specialized workforce
"LynX has a technology that integrates seamlessly with Industry 4.0, allowing the company to jump straight to international markets. We've watched this young company evolve within the INO centre of expertise in Québec City and as part of the oN DuTy! university research initiative. We're extremely confident in its potential," said Philippe Ducharme, angel investor with Anges Québec.
"We believe that LynX's patent-pending technology will be able to meet the needs of industrial clients for integral, non-destructive and systematic quality control in a variety of manufacturing sectors," emphasized Richard Bordeleau, President of Fonds Innovexport.
A promising future
Recently, LynX has already hired three new employees to help bring its innovations to market. Representatives from the company will be travelling overseas next spring to give presentations and demonstrate the technology's full potential.
According to Luc Perron, President and CEO of LynX Inspection, "We've made a great deal of progress over the past two years to transform a simple concept into a viable inspection solution for manufacturers and companies specializing in non-destructive testing, or NDT. Our predictive 3D radiography technology fills numerous gaps in current solutions for the automotive, aerospace and defence sectors. We've already generated keen interest from key players in the industry."
"ACET Capital believes that LynX Inspection is offering a powerful and innovative technological solution adapted to Industry 4.0," said Roger Noël, President of ACET Capital, the investment fund for ACET, a Sherbrooke-based accelerator for tech companies. "We're very proud to lend our support as investors and advisors to this Québec tech firm so they can continue to innovate and build their reputation on the international market."
About LynX Inspection
LynX Inspection is a young high-tech company based in Québec City that develops innovative inspection solutions for the industrial sector based primarily on three-dimensional analysis and X-ray imaging.
About Anges Québec and Anges Québec Capital
Anges Québec is a network of over 230 angel investors whose mission it is to invest financially and personally in innovative Québec companies. Anges Québec members have already invested no less than $75 million in the Québec economy through over 200 investments in more than 100 groundbreaking companies. In 2012, Anges Québec launched Anges Québec Capital, a sidecar investment fund of over $86 million to coinvest along with the network's members. Anges Québec Capital is supported by the Caisse de dépôt et placement du Québec, Fonds de solidarité FTQ, Investissement Québec and the members of Anges Québec.
About Fonds Innovexport
Fonds Innovexport is an early-stage venture capital firm that supports the development of Québec-based innovators seeking growth in international markets. Based in Québec City, Innovexport has partnerships with twenty-five experienced entrepreneurs, as well as the Gouvernement du Québec, represented by Investissement Québec, Fonds Espace CDPQ de la Caisse de dépôt et placement du Québec, Desjardins – Innovatech, Fonds de solidarité FTQ, and Fondaction CSN. Innovexport also receives financial support from Québec City's economic development strategy. All of these parties work together to support the growth of innovative companies with the potential of becoming global leaders.
About ACET Capital
ACET Capital is a venture capital investment fund providing private capital to selected companies that are ready to go to market or have just begun the process. These companies receive support during their first round of financing to help maximize their chances of success.
For further information:
Chu Anh Pham Senior Advisor
Tact Intelligence-conseil Office: 514 667-0196 x414
Mobile: 514-213-6163
Source: LynX Inspection Anges Québec