Back to news
Feldan Therapeutics, TickSmith Corp. and angel investor Jean-Luc Sansregret honored at the 2019 ANGES QUÉBEC ANNUAL RENDEZ-VOUS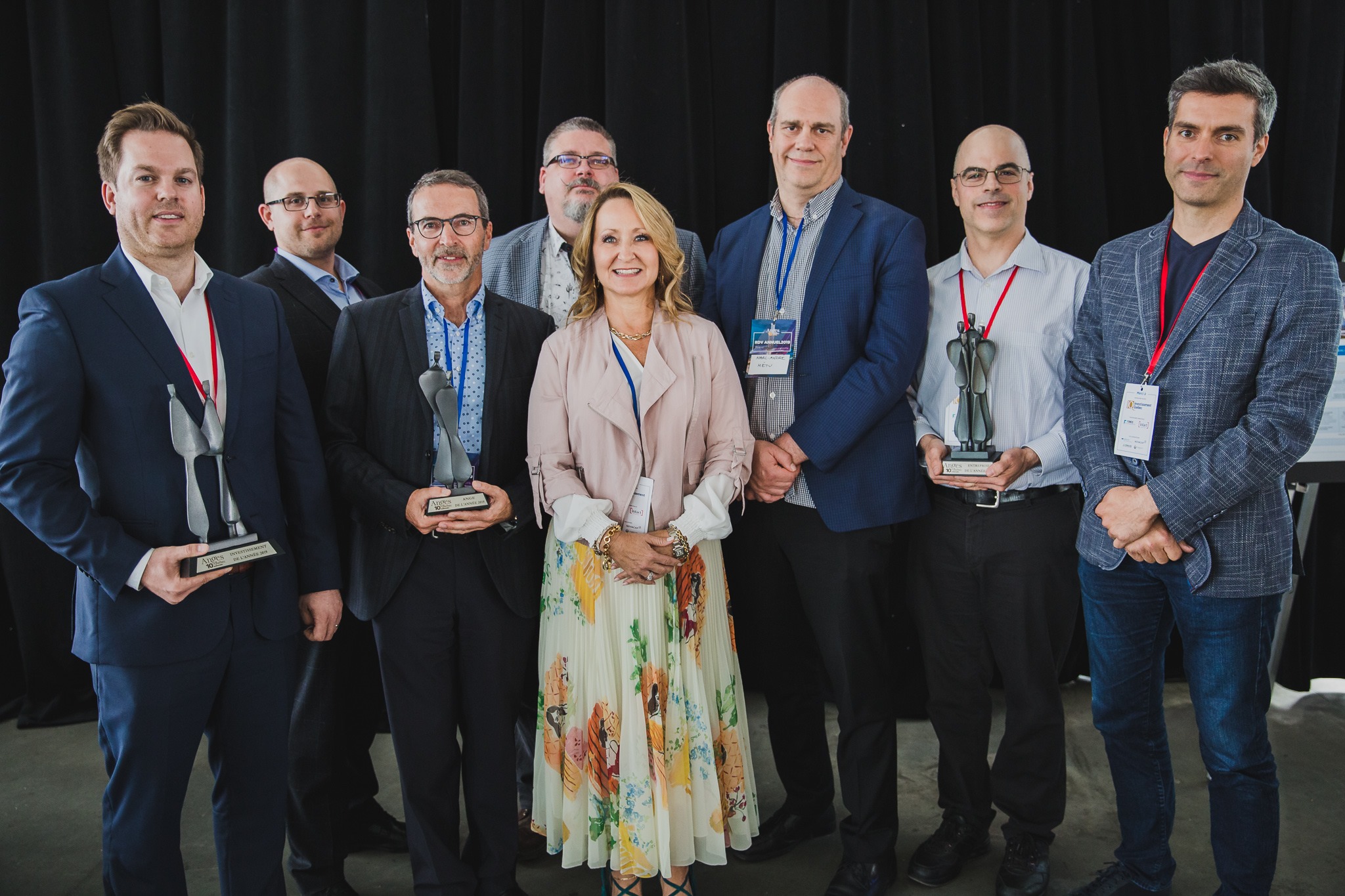 Photo credit :  Stéphanie Brouillette
Montreal, June 25, 2019 — On June 13, Anges Québec celebrated its 10th anniversary as part of the annual Rendez-vous 2019, the event that brings together angel investors, portfolio companies, venture capital ecosystem players and partner-sponsors. The 2019 edition was made possible by its major partner Investissement Québec, as well as its partners Fonds de solidarité FTQ, Intact Insurance, Mercer, Novacap, Fondaction and LOK North America.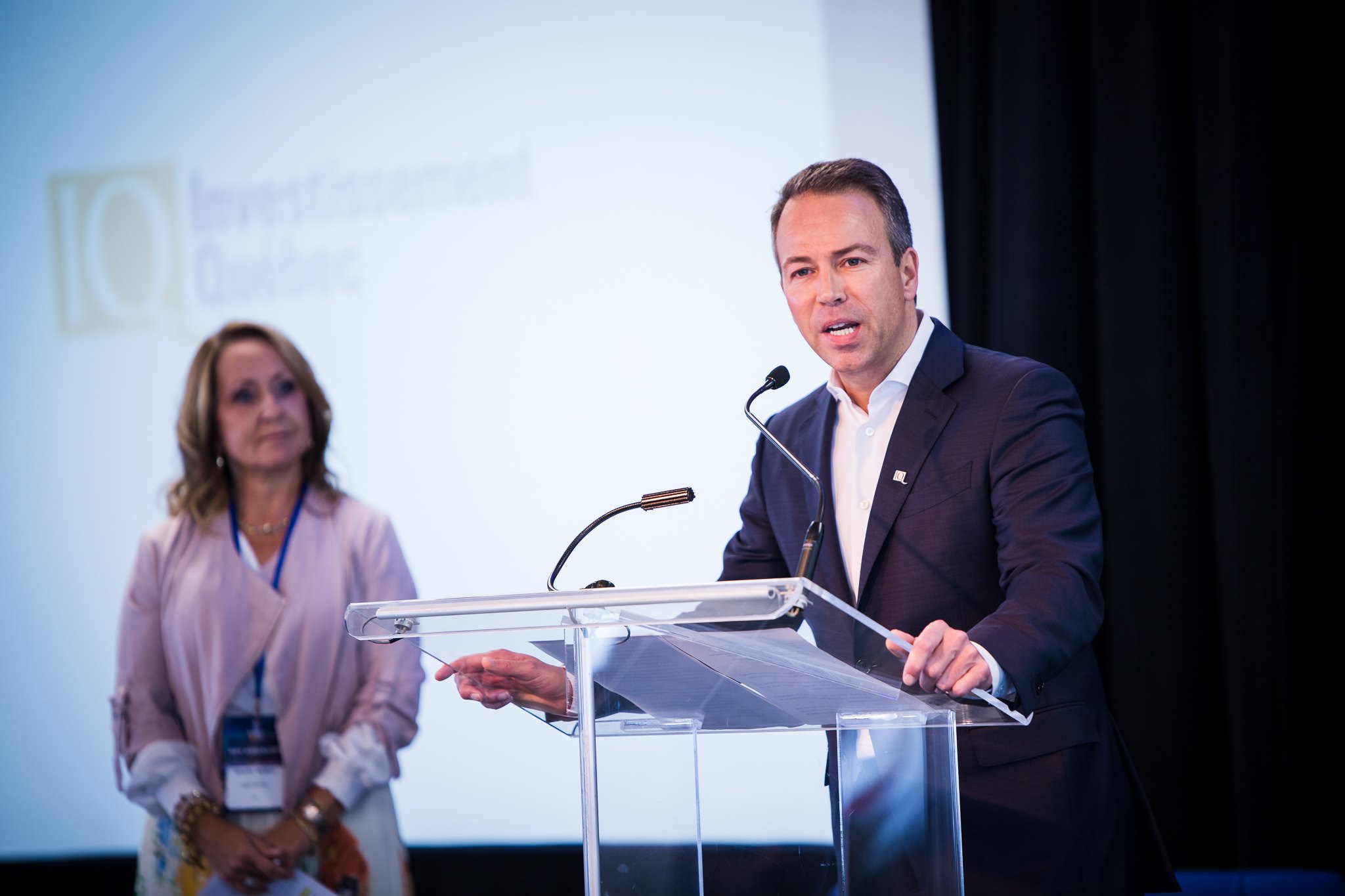 Alexandre Sieber, Executive Vice-President, Business Financing & Client Strategies at Investissement Québec, also emphasized in his opening remarks the importance of the collaboration between Anges Québec and Investissement Québec from the very beginning.
" We share the idea that true success must go beyond the issue of capital. The important thing is to encourage real investor involvement with promising startups across Quebec " said Mr. Sieber.
2019 ANGES QUÉBEC AWARDS
On this occasion, the Anges Québec Awards were presented to Feldan Therapeutics (Investment of the Year), TickSmith Corp. (Company of the Year) and Jean-Luc Sansregret (Angel of the Year).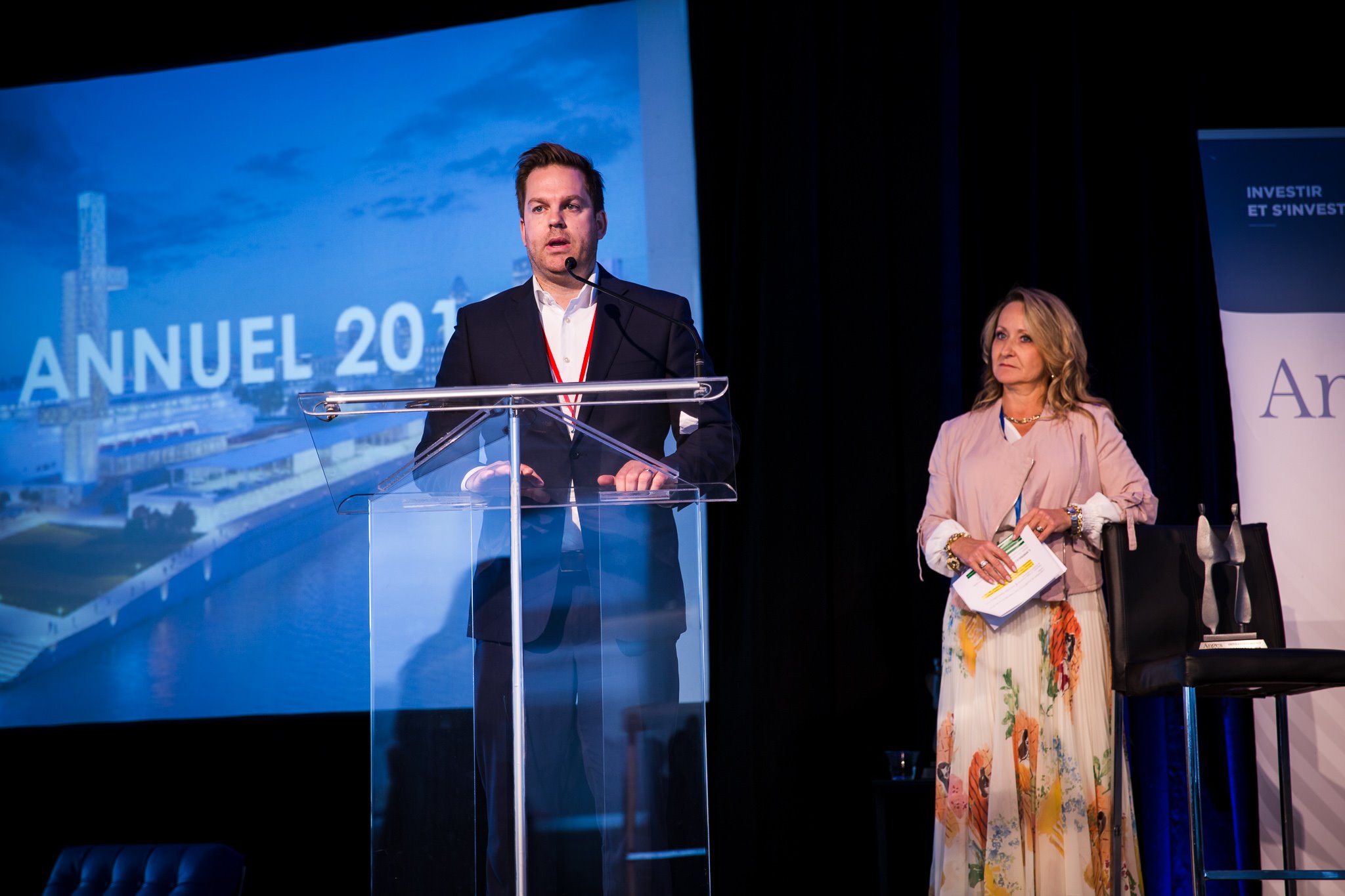 Feldan Therapeutics, a biotechnology company with patented technology for delivering therapeutic proteins into cells, concluded a $13.8 million Series A round of funding in the fall of 2018. The funds from this round allow the realization of preclinical studies on therapies developed by Feldan.
The President and CEO of the company, Dr. François-Thomas Michaud, said he was very pleased to receive the Investment of the Year Award. " Our team is very proud to receive this award and would like to thank angel investors who have believed in Feldan since its inception. Many of our achievements would not have been possible without their precious support "  he said.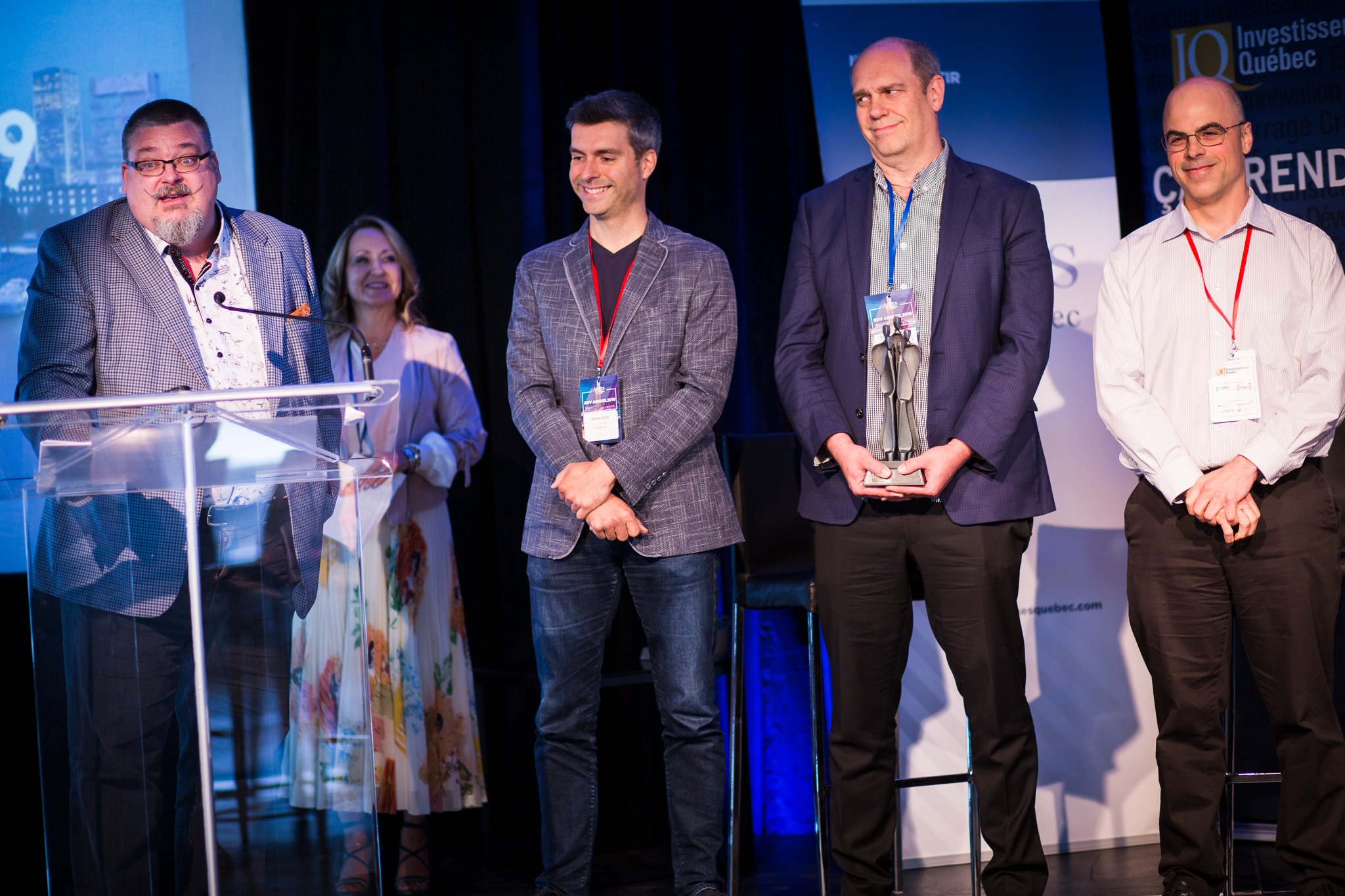 The Company of the Year Award was presented to TickSmith Corp., a fintech founded in 2012 that offers a big data platform for capital markets. The company, headquartered in Montreal but also with offices in New York, London and Toronto, has prestigious stock exchanges and financial institutions among its clients. Having created 55 high-paying jobs to date, it contributes to Montréal's economic growth.
" We would like to thank Anges Québec and Anges Québec Capital who have joined our vision and provided us with the means to innovate and shine in major financial centers " said Francis Wenzel, co-founder and CEO of TickSmith Corp.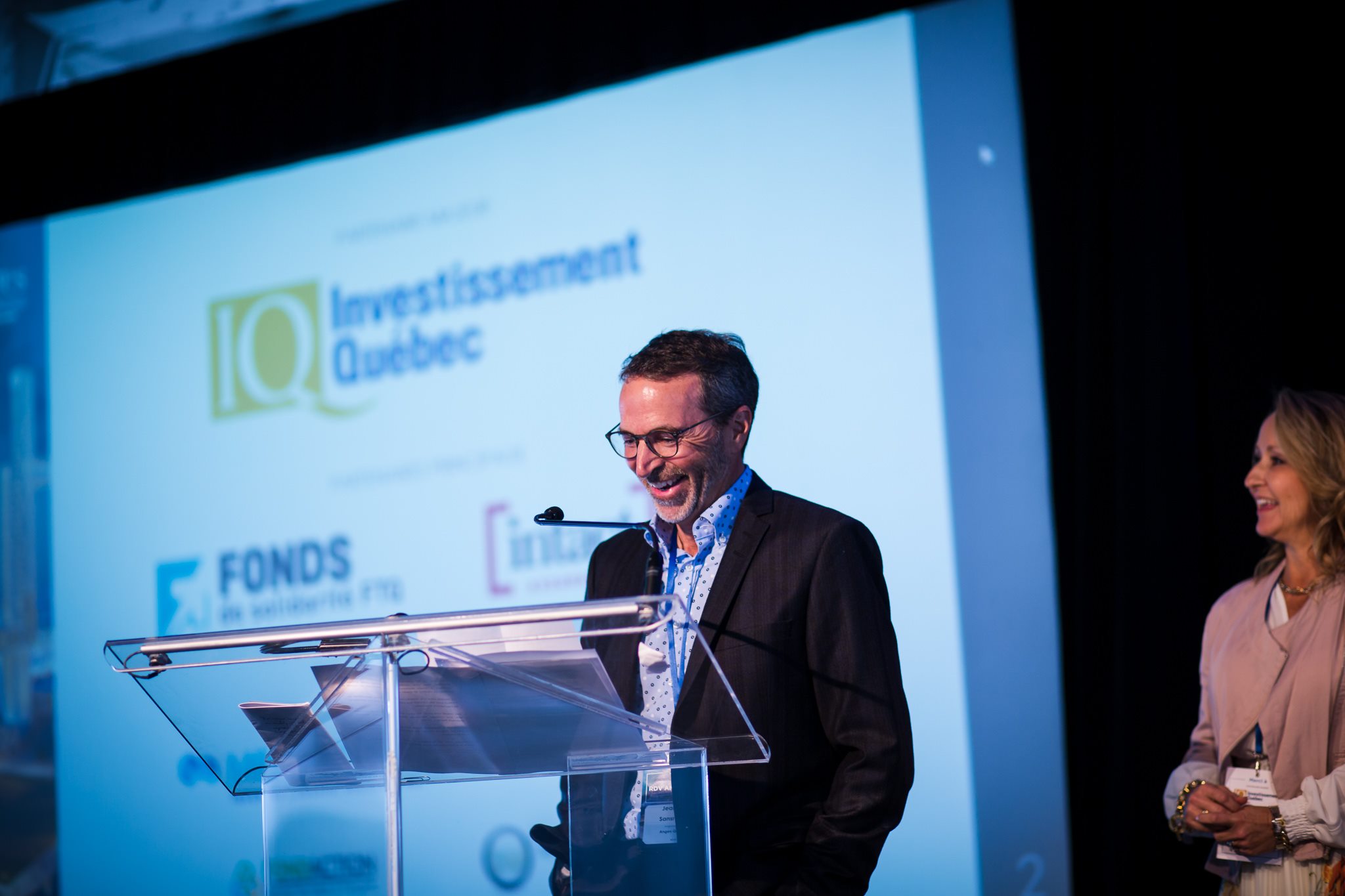 Finally, the Angel of the Year award went to Jean-Luc Sansregret, a member of Anges Québec since 2011. A successful entrepreneur from the biotechnology sector, he now works in real estate and as an investor with private companies.
" After selling my business, Anges Québec proved to be a great opportunity to continue to build on my passion for entrepreneurship and to network with people who have an interesting and diverse story " he added.
+ 2019 Annual Rendez-Vous in Pictures
About Anges Québec
In operation since 2009, Anges Québec is a network of more than 230 angel investors who invest time and capital in innovative Quebec companies with high growth potential. The members of the Anges Québec network have, to date, invested more than $80 million in the Québec economy, with more than 210 investments in more than 115 innovative companies. Thanks to its professional development center, Anges Québec supports its members in the constant acquisition of new knowledge and skills inherent in the investment.
– 30 –
For more information
Stéphanie Schwanen
Communications & Community Director | Anges Québec
Mob. : (514) 895-7622 |   stephanie.schwanen@angesquebec.com