Back to news
Anges Québec signs partnership with Belgian network Be Angels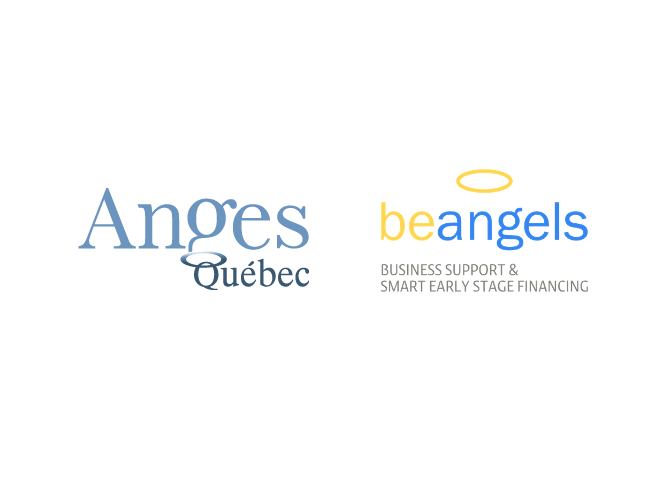 Anges Québec is proud to announce the signing of a partnership agreement with Be Angels, its Belgian counterpart in Europe. The networks, two of the largest in the world in terms of volume of activity, are primarily joining forces to make it easy to support businesses previously financed by the members of their networks on the North American or European continent.
This collaboration will be achieved through the organization of annual missions to facilitate access to the foreign markets. These missions will alternate between Québec and Belgium. The two networks will be responsible for providing access to relevant contacts for the commercial development of businesses, by opening a local office, and if necessary, introduce them to member investors, partners and backers/sponsors. Another goal of the collaboration is to favour the sharing of best practices and management tools, in addition to enabling member investors to participate in the activities of both networks.
"We are pleased to join forces with one of the largest angel networks in the world, which will enable our respective portfolio businesses to benefit from the expertise of each organization's members and access an international business network," emphasized François Gilbert, President and Chief Executive Officer of Anges Québec.
"We cannot wait to hold missions to solidify the informal collaboration that we have been maintaining with Anges Québec for several years now. For example, we have found a distributor in Canada for the products of a business financed by our members. As a network of business angels, our mission can and must extend to supporting start-ups in several commercial and financial development phases," states Claire Munck, CEO of Be Angels.
Complementary objectives
The mission of both networks is to allow their members to make profitable investments, identify the best entrepreneurs and investment opportunities and organize training sessions to improve the skills required for investing.
Member investors are experienced entrepreneurs and professionals who contribute to the launch and growth of businesses in various fields. Each member makes their own personal decisions concerning their investments. He or she commits to projects that meet their investment criteria. The member's involvement is hands-on and varied: coaching, participating in the board of directors, promoting the project to their business network or developing the business strategy.
By becoming partners, the entrepreneurs financed via the networks will have access to a larger network of investors and vice-versa. The first mission will take place in March of 2019.
About Anges Québec
Anges Québec is the largest group of angel investors in Québec.  Its mission is to allow its more than 230 members to make profitable investments.  The members of Ange Québec have invested to date over $75M in the Québec economy, totalling over 180 investments in more than 100 innovating companies.  Thanks to its professional development center, Anges Québec supports its members in their ongoing acquisition of new skills and knowledge inherent to investing.
About Be Angels
Be Angels connects entrepreneurs looking for financing with private investors, known as business angels, ready to invest in promising companies.