Back to news
Anges Québec Capital announces the appointment of Geneviève Morin as Chief Executive Officer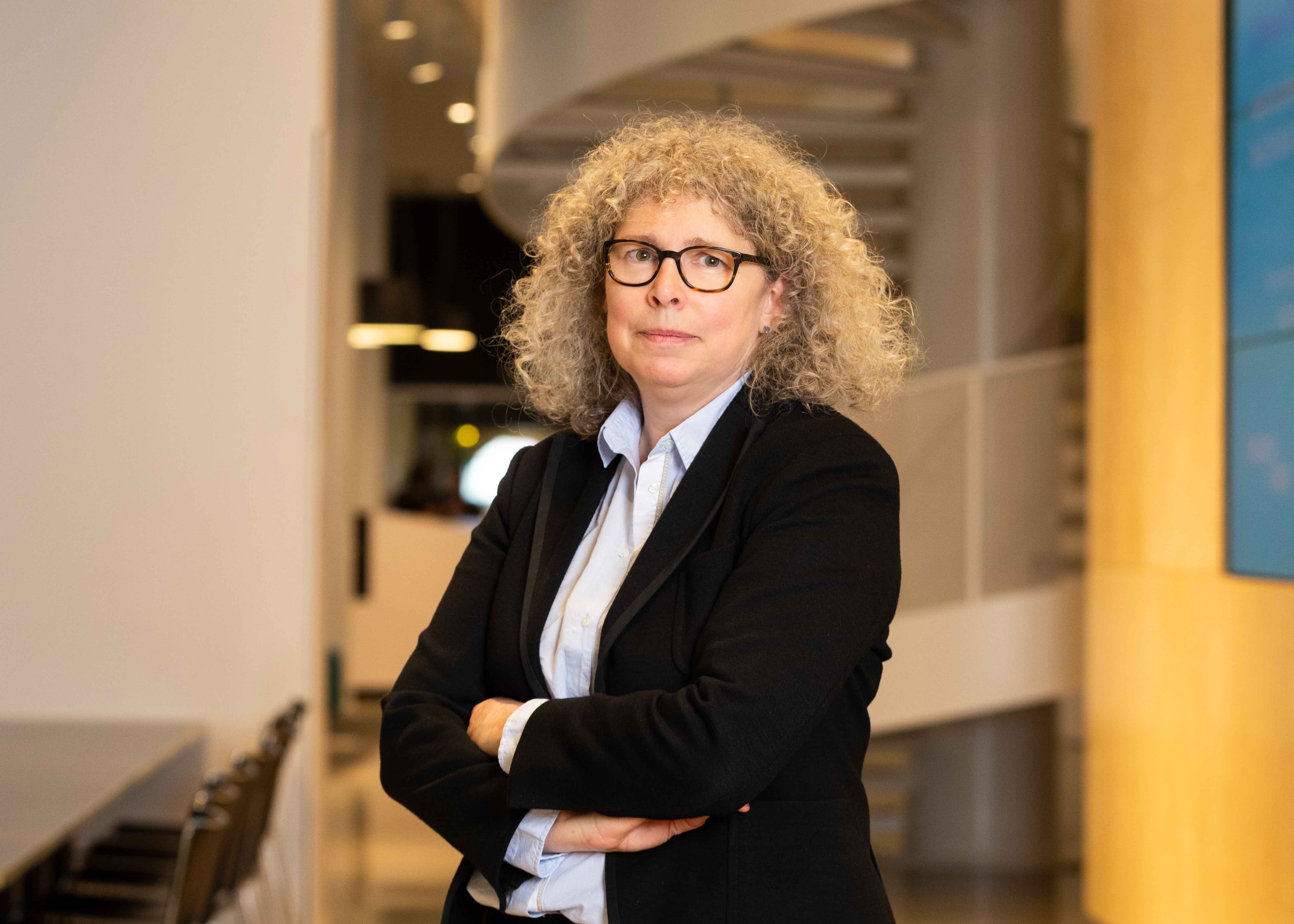 Montréal, February 11, 2019 — Serge Gouin, Chairman of the Board of Directors of Anges Québec Capital, is pleased to announce the appointment of Geneviève Morin as Chief Executive Officer.  For the last eight years, Geneviève Morin has been the Chief Investment Officer of Fondaction, a $2B labour-sponsored fund committed to sustainable development.   She joined Fondaction when it started up in 1996, initially as Coordinator of Administration and Finance, and then as Chief Financial Officer and Head of Corporate Development.
"I was very proud to propose Geneviève's nomination to the fund's board of directors and sponsors.  She has everything it takes – vision, expertise – to bring Anges Québec Capital to the next level.  That will allow me to focus my energy on the growth of Anges Québec," emphasizes François Gilbert, Chief Executive Officer of Anges Québec, whom Ms. Morin is succeeding.
The members of the Anges Québec Capital board of directors believe that her thorough knowledge of the Québec venture capital ecosystem, her proven success in managing the growth of a large investment portfolio and her strategic skills will be undeniable assets in the next steps in the development of Anges Québec Capital, which is currently in the recapitalization process.
"Angel investors hold a unique position in Québec, providing capital and expertise to innovative young businesses from all sectors.  A powerful ally in this mission, Anges Québec Capital helps the angels support businesses longer and further, while facilitating connections with other sources of financing in the ecosystem. I am very proud to join the team at this pivotal moment for the organization," adds Geneviève Morin.
A few achievements
From 2011 to today, as Chief Investment Officer of Fondaction, she managed a team that knew how to grow the portfolio, produce competitive financial returns and generate positive economic, social and environmental benefits;

As Chief Financial Officer and Head of Corporate Development of Fondaction, she contributed to the design and implementation of various venture capital investment funds, local development, women entrepreneurs, clean technologies and the social economy;

She is currently a member of the boards of directors of Anges Québec, the Canadian Venture Capital Association and Investissement Québec;

She is currently Governor of Réseau Capital, the private equity association in Québec;
About Anges Québec Capital
Founded in 2012, Anges Québec Capital is an $86M investment fund, sponsored by Investissement Québec, through its own funds and as agent of the Government of Québec, the Caisse de dépôt et placement du Québec (CDPQ), the Fonds de solidarité FTQ and members of Anges Québec. Its mission is to accompany the 230 members of Anges Québec in their investments. To date, Anges Québec Capital has invested close to $44M in 48 innovative companies, totalling more than 100 transactions.  www.angesquebeccapital.com
About Anges Québec
Founded in 2008, Anges Québec is the largest group of angel investors in Canada whose mission is to invest capital and expertise in innovative Québec-based companies. To date, the members of Anges Québec have invested more than $80M in the Québec economy, totalling more than 210 investments in over 115 innovative companies. The Anges Québec professional development centre supports its members in the constant acquisition of new investment-related knowledge and skills.  www.angesquebec.com
- 30 -
Information and interviews
Stéphanie Schwanen, Director of Communications and Community | Anges Québec
Tel.: (514) 895-7622 |   stephanie.schwanen@angesquebec.com