Back to news
$ 2.6M seed round for MIMS, the startup that uses AI to optimize the productivity of biopharmaceutical and agtech companies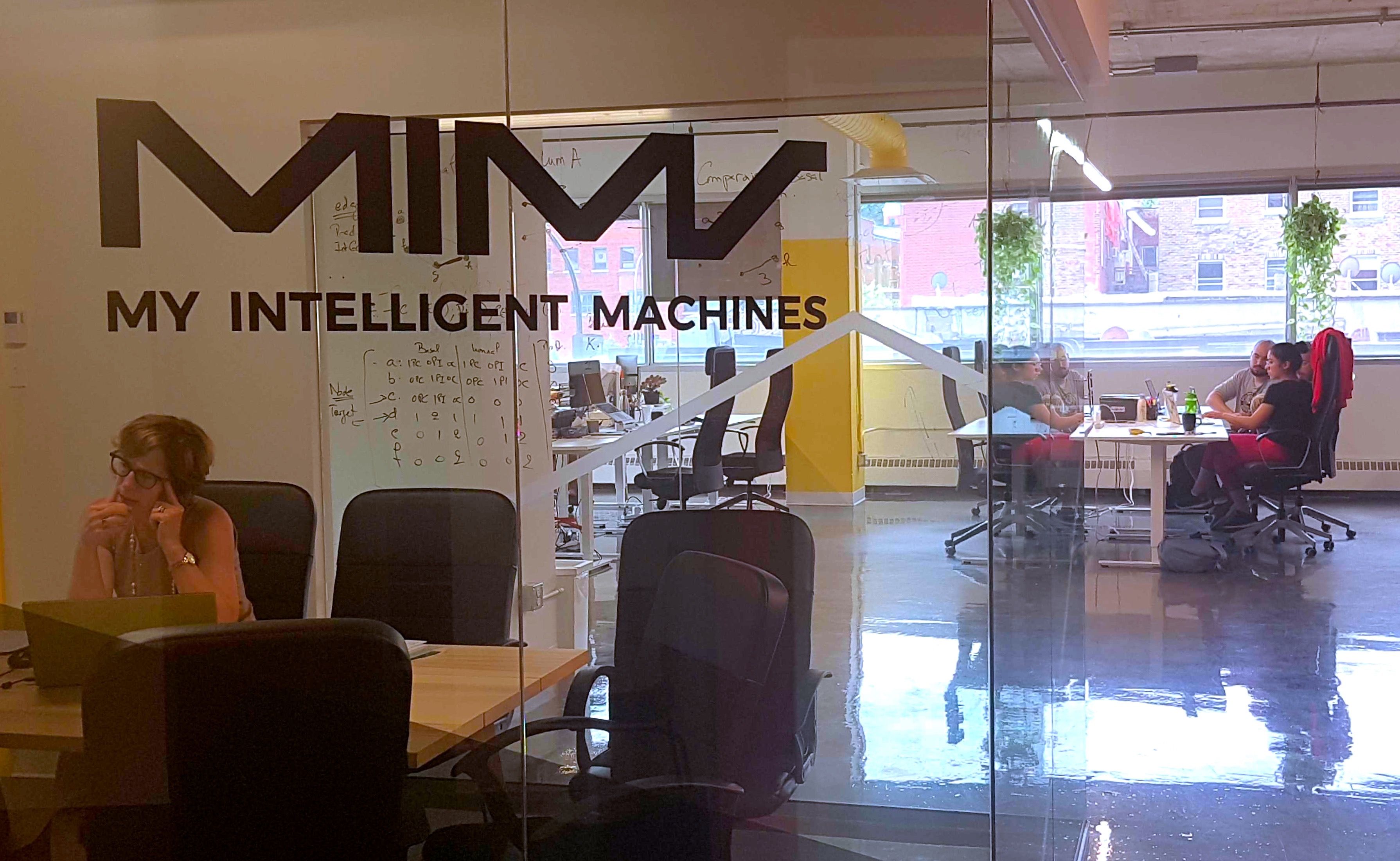 Montreal, September 5, 2019 —  MIMS is proud to announce the closing of a $ 2.6 million seed round with the participation of Anges Québec, Anges Québec Capital, Consortium MEDTEQ, Desjardins Capital, Real Ventures and StandUp Ventures. With this funding, MIMS intends to develop so-called turnkey and integrated solutions enabling life scientists, without expertise in bioinformatics or data sciences, to stratify human, animal and plant populations.
The company, based in Montreal, offers a SAAS platform for analyzing omics data, by using different types of artificial intelligence, in order to facilitate the use by non-computer scientists of bioinformatics and very complex data science methodologies to generate predictive models for companies from the biopharmaceutical and agtech sectors.
"MIMS sets itself apart from other AI startups, because of our ability to leverage what we call 'fat data' using AI, which is very difficult to do. These data are of great strategic value for companies in the biopharmaceutical agricultural technology sectors" explains Sarah Jenna, co-founder and CEO of MIMS.
"The particularity of MIMS lies in its innovation in artificial intelligence within the health sector. We are convinced that the forward-thinking nature of this company is the key their success. MIMS will contribute to life sciences companies that are ready to welcome the artificial intelligence era. We are witnessing a significant change" says Jean-Marc Rousseau, angel investor at Anges Québec.
"We are pleased to support MIMS through this direct investment, but also through grants, because of the scalable potential of their platform and their ability to execute.  Under the leadership of Sarah Jenna and through collaborative projects of research, the MIMS team has been successful in generating and leveraging an impressive amount of data, and we see a bright future for MIMS",  said Robert Ritlop, Chief Investment Officer at MEDTEQ.
Real Ventures, through its Orbite investment strategy in the pre-seed and seed stage, is also proud to continue to support MIMS following its participation in the FounderFuel acceleration program in 2017.
"It is still too rare in Quebec to see university professors, with the specialized expertise of their field, go from academia to entrepreneurship.  It was a great pleasure to see the shock of ideas and the challenge to deliver, the theoretical expertise and the practical implementation, the evolution of the leadership under the guidance of Sarah Jenna and her co-founders.  This is for us the validation of our thesis of investment in scientists, engineers and hackers, it's just a milestone in the course, but it's very promising" says Sylvain Carle, Partner at Real Ventures and Chief Mentor at FounderFuel, who worked closely with MIMS in the early days.
Collaboration with two flagship projects
MIMS is currently collaborating on two flagship projects to demonstrate the full potential of its solution in the field of health and agtech. The first is a triple-negative breast cancer clinical trial, in collaboration with the Jewish General Hospital, which aims to identify groups of patients most receptive to chemotherapy treatment.
The second is a collaboration with a dairy consortium, also involving research laboratories and the Valacta Center of Expertise in Milk Production, to stratify cow populations in order to develop more efficient recommendation systems for farmers, enabling them to thus to increase their profitability.
About MIMS
My Intelligences Machines (MIMS) is a company that was founded in 2016 by Sarah Jenna, Mickaël Camus and Abdoulaye Baniré Diallo in order to enable the life science industries to develop a more effective and personalized medicine and agriculture by helping companies leverage the fat data they generate.
About Anges Québec
In operation since 2009, Anges Québec is a network of more than 230 angel investors who invest time and capital in innovative Quebec companies with high growth potential. The members of the Anges Québec network have, to date, invested more than $80 million in the Québec economy, with more than 210 investments in more than 115 innovative companies. Thanks to its professional development center, Anges Québec supports its members in the constant acquisition of new knowledge and skills inherent in the investment.
About Anges Québec Capital
Founded in 2012, Anges Québec Capital is an $86 million investment fund, sponsored by Investissement Québec, through its own funds and as agent of the Government of Quebec, the Caisse de dépôt et placement du Québec (CDPQ), the Fonds de solidarité FTQ and members of Anges Québec. Its mission is to accompany the 230 members of Anges Québec in their investments.  The joint effort of angels and sponsors results in more than $86 million made available to innovative Quebec entrepreneurs, allowing them to benefit from substantial financial leverage to significantly increase their business development.  As of now, Anges Québec Capital has invested over $44 million in 48 innovative companies, for a total of 100 transactions.  www.angesquebeccapital.com
About Consortium MEDTEQ
MEDTEQ is the pan-Canadian Consortium for Industrial Research and Innovation in Medical Technology. Its mission is to accelerate the development of innovative technological solutions to improve patients' health and quality of life. MEDTEQ supports their validation and integration in the healthcare system and their impact, both locally and globally, by bringing together the complementary skills of industrial and academic partners, and with those of healthcare providers. MEDTEQ relies on the financial support of the Government of Quebec, the Government of Canada (delivered through the Centres of Excellence for Commercialization and Research (CECR)), the private sector and complementary partners to foster research-industry relations.  www.medteq.ca
About Desjardins Capital
With nearly 45 years of expertise, Desjardins Capital has the mission of valuing, supporting and retaining SMEs in Quebec. With $ 2.4 billion in assets under management, Desjardins Capital contributes to the sustainability of nearly 470 companies, cooperatives and funds operating in various sectors of activity and from all regions of Québec. In addition to helping to maintain and create some 58,000 jobs, this Mouvement Desjardins component provides entrepreneurs with access to a broad business network to support the growth of their businesses. For more information, visit our website or visit our LinkedIn page.
About StandUp Ventures
StandUp Ventures invests in breakthrough companies led or co-led by women. We believe that women-led companies think outside the box, recruit great talent, and serve bigger markets. We invest in Canadian pre-seed and seed-stage technology companies with at least one woman in a C-level leadership position within the company.  For more information, please visit www.standupvc.com
- 30 -
SOURCE :
Anges Québec
MIMS
Media Inquiries :
Simon Boiteau
TACT Intelligence-conseil
Mobile: 514-506-5840