Portfolio
---
---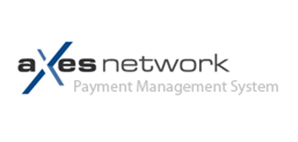 AxesNetwork
Telecommunications @en
http://www.axesnetwork.com
AxesNetwork is a software company that specializes in Point of Sales Terminals.  AxesNetwork is positioning itself on the international markets with its Cloud technology. Its Cloud technology is generating substantial success in the management of gate admissions for museums, school cafeterias, public parking as well as the transaction control in casino slot machines. On the international fronts, our technology is well received by governments since it enables better management of taxes revenues and fees.
Our solution is built using proven technology that enables clients to operate as a cashless environment through a hosted back-end service. This service is enabled by cryptographic smart cards and IP enable readers that are installed into the point of sales terminals themselves. This architecture currently supports hundreds of clients with more than 80 million transactions per year managed by AxesNetwork.
AxesNetwork has been designing and selling payment and security systems for more than 20 years. Our dedication to customer support ensures our customers and our users the best possible experience at the lowest operating cost.